O the beautiful, beautiful garden of prayer
O the beautiful garden of prayer
There my Savior awaits
And He opens the gates
To the beautiful garden of prayer.
In seasons of distress and grief, my soul has often found relief
And oft escaped the tempter's snare, by thine return sweet hour of prayer.

Daily, every Christian must make the choice to follow Jesus daily. While this may sound like circular reasoning, it is a fact that Jesus' edict of Luke 9:23 only becomes reality when the Christian consciously decides to take up his/her cross and follow Jesus 24/7. Still, even when our focus is on Christ, there are those times when we will falter, when we will stumble, when we will fall. The key to not being overcome by the frailties of our humanity is to leave today's mistakes and omissions behind, and move forward to God's promise of new mercy for tomorrow.


Because of the Lord's great love we are not consumed
His compassions never fail
They are new every morning
Great is [His] faithfulness
I say to myself, "The Lord is my portion
Therefore I will wait for Him.
Lamentations 3:22 – 24


Dear Father,
How gracious you are to your children. Morning by morning, you grant us new mercy. You provide grace for today, and grace for tomorrow. You never fail to generously dispense grace to your own.
As I follow your Son, please remind me, daily, that He is the only way, not just to salvation, but also to joy, truth, and love. I pray this not only for myself, but also for my Church family. El Shaddai, you are more than able to meet all our needs. Thank you for loving all of us.

In the name of Jesus,
Amen

******************************************************************************************************
Most people do not enjoy gray and overcast days. But, there are those individuals who love this kind of weepy weather. Such days, they declare, are days to take a long nap, or to open the curtains wide and read a good book. Still, whether sunshine or gray skies, we Christians have to agree with the Psalmist: "This is the day the Lord has made, let us rejoice and be glad."
We can choose to be glad, and rejoice in spite of the weather, or the circumstances of life. Life is all about choices. From the time we reach the age or reason, we begin to make choices:

We choose to laugh or cry
We choose to forgive or not to forgive
We choose to encourage or discourage
We choose to love or to hate

It is up to us. We can choose joy or we can choose the blues. We can choose light or we can choose darkness. But whatever the choice, consequences are sure to follow. To choose the positive is to edify and to be edified. To choose the negative can lead to destruction and bondage.

Finally brethren
Whatever is true, whatever is noble
Whatever is right, whatever is pure
Whatever is lovely, whatever is admirable
If anything is excellent or praiseworthy
Think about such things
Philippians 4:8.

THE CHOICE IS YOURS

Dear Father
I read in your word that I am chosen, chosen to bear fruit that will last. Help me to make fruitful choices, to always choose the positive, to consistently walk in the light.
I acknowledge that too often my choices are born out of anger, bitterness, and pride. I want them to spring out of my love for you. I recognize that my choices are not automatic; every decision is consciously made. If I think on your light, I will greet each day with joy. My prayer is that I, as well as my brothers and sisters in Christ, will always choose joy.
Thank you, Father, for choosing us to be your own special treasure.
In the name of Jesus.
Amen

Powered by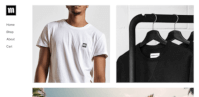 Create your own unique website with customizable templates.