Thinking Out Loud

2/21/11: It only takes a minute to cultivate a life of worship and service. Minute by minute and moment by moment we can move toward a life of dedicated discipleship to a closer relationship with our Heavenly Father. The parent/child relationship between us and the Father will never be broken. However, the fellowship and the sweet communion we construct in personal study and prayer is fragile and subject to sudden collapse like a house of cards when those minutes are allocated to things other than God and the things of God.

Physical life begins with the first moment of breath, and it continues from breath to breath to breath. There are times when we have to stop and catch our breath, especially when we find ourselves rushing at breakneck speed through the day. As believers, we must not forget to stop and catch our breath spiritually, as well. Take a minute (or two) to catch your spiritual breath. Inhale the Father's air. Spend time in His presence. It is the key to abundant life.
9/22/10 - His Grace


Israel Houghton's song, "Your Grace," has been resounding in my heart, especially the line, "Where would I be if not for your grace. . ." Where indeed? When I look back through the pages of my history, there were times when even I wanted to get away from me, yet a holy God extends His unmerited favor to me even as He knows that at some point in the future I will trample that grace under my feet of clay.





God's amazing grace has carried me through some hurtful times and some moments of insanity. His grace has sustained me through the dark valley of death and it has kept my head above the deep waters of despair. His grace truly has released me to worship and I will continue to worship Him because of His grace!


_________________________________________________________________"I am tired and I'm weary, but I must toil on"
The above line is from an old hymn, "Peace in the Valley." This is exactly how I felt one day; I was bone tired and heart weary. I just wanted to sit down somewhere and cry and cry until I had no more tears to shed. Have you ever seen pictures of people who fled the Dust Bowl in the mid 1930s, headed West to find a land of promise only to eventually end up living hardscrabble lives in strange and unwelcoming places? If you have seen even one picture of these men and women, then you know you can see the lines of pain and exhaustion etched into maps of misery on their faces. I felt those same etchings in my soul that day.

But, even as I did my best to have a pity party, I could hear my Savior's voice, "Come unto me all ye that labor and are heavy laden and I will give you rest."

"I'm coming Lord, and I'm dragging all my stuff behind me."
Psalm 23 Day 1 -The Lord is my Shepherd. I do not have to fear the wolves of life that would ravage my spirit. The Lord is my shepherd. He watches over me to make sure I do not fall into a worldly trench from which I cannot escape. The Lord is my Shepherd. He delivers me from a carnal appetite that would have me eat myself into spiritual oblivion. JEHOVAH RAAH. Amen.
Psalm 23 Day 2 - Because the LORD is my Shepherd, there will be no void, no lack in my life. He is my provision, all sufficient and eternal, my sustenance in every season. He guides me to a peaceful place, and when chaos threatens, He is my peace. He has made my soul one with Him. El Shaddai. Jehovah Shalom. Adonai. Amen.
Psalm 23, Day 3 - Because the Lord is my Shepherd, there is no need for me to fear anything or anyone. I can walk through the valley of the shadow of death without trepidation. I have the Shepherd's assurance that shadows only appear when light is present. He is my light in the valley; in my darkest hour He leads me. I will not fear. Jehovah is my light and my salvation. Amen. Amen. Amen.
Psalm 23 Day 4 - "Thou Art with Me." Can there be any more comforting words than these? Jehovah Shammah, "The Lord is Present." Divine consolation, no matter where I am, or what I am going through, I am not alone. The God of all Comfort is with me (2 Cor 1:3-4), though darkness into light, through valleys into the plains. I am not forsaken. I am not alone. Jehovah Shammah, "The Lord is There." Amen. Amen. Amen.
Psalm 27:1-5
___________________________________________________________
God Is My Protection
Prayer: Lord, you are my light and my salvation; there is no reason for me to be afraid of anyone. You are the source of my life; why should I be afraid of anyone? When those who wanted to do me harm tried to get to me, you caused them to fail. When my enemies seem to be all around me, I will not tremble. When trouble invades my territory, I will be confident because I know you are with me. This is what I really want, Lord, to continue in your presence for the rest of my life, to see you in all your majesty and glory and to speak to you in the throne room. I know that when difficulties come, you will cover me, in the shelter of your presence, you will keep me; you will lift me up.

What exactly does it mean when God declares to us, through Paul, "My grace is sufficient for thee?" Does it mean that in our times of distress some mystical strength will descend upon us and we will be supernaturally transported above the emotions that come as a result of the stress? Or does it mean that we will have our moments of distress even as we trust God for an outcome that declares the sufficiency of His grace? I choose the latter. God's grace is sufficient enough to catch our tears, to soothe our hearts, to calm our fears and to still our anxieties when we turn to Him in our distress for the strength we need just to make it through the moment.

I do not believe when God says "my grace is sufficient," that He means we will not experience the heartache of loss or need or that we will get over hurt feelings and hard knocks. We are much too human to even begin to believe that we will not act and react as humans when trouble kicks in our front door and takes up residence in our living rooms, spiritual though we may be. God's sufficient grace is that power that gets us up in the morning when we don't want to face the day. God's sufficient grace is the hope that keeps us praying when the answers linger in the shadows. God's sufficient grace is that love which fills the void left behind by the death of a loved one or when a relationship sours and goes south. God's sufficient grace is that trust which keeps us turning towards Him for strength in our distress as we press towards the finish line in the heat of circumstance.

God allows us our tears and our fears, but it is His sufficient grace, His mercies, that keeps us from being consumed.

Jeremiah 12:5.
Isaiah 40:28-31


Powered by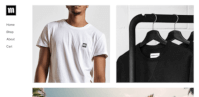 Create your own unique website with customizable templates.